Sustainable Development Goals (SDGs) Initiatives
Sustainable Development Goals (SDGs) are international goals aimed at creating a better, more sustainable world by 2030. They were adopted unanimously by member countries at the United Nations Summit in September 2015 as the successor to the Millennium Development Goals (MDGs) decided upon in 2001 and were listed in the '2030 Agenda for Sustainable Development'.
They are comprised of 17 goals and 169 targets, pledging to 'leave no one on Earth behind'.
SDGs are universal initiatives being worked on not only by developing countries, but also by developed countries themselves. Japan is actively working on them too. Murakami also supports 'SDGs' and will endeavor to realize a sustainable society/environment through various business activities, etc.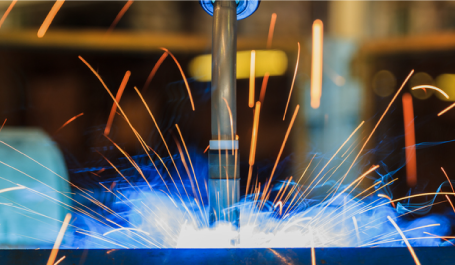 Enriching the world with the power of hydraulics
By manufacturing hydraulic components for the construction equipment/machine tools necessary for global infrastructure development, we are contributing to sustainable economic development.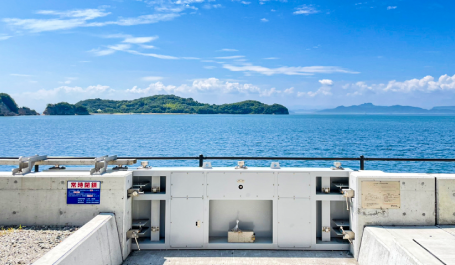 Initiatives to solve water resource problems
As proud 'water professionals', Murakami is working towards improving water quality by manufacturing flood control and water treatment facilities.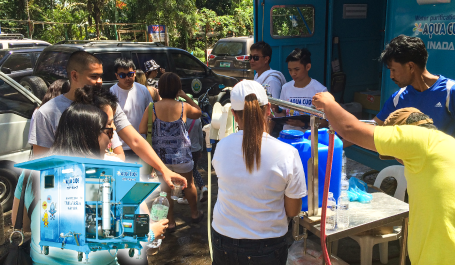 Bringing 'clean water' to the world
The water purification units made by Murakami are involved in supplying safe water to countries/people experiencing difficulty with their water supply.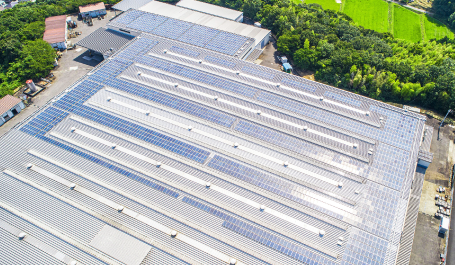 Promoting the popularization of re-usable energy
We have installed solar power generation equipment on the roof of our Nagao plant and are involved in supplying clean energy.